What Makes Dr.Jithendran Unique
50% less time in Operation Theater
30% less time for Post Surgical Recovery

Comprehensive Solutions to Complex Problems
Less exposure to anaesthesia, quicker recovery, less chances of infection
Dr. N. Jithendran expertises in
Plastic and reconstructive surgery
2nd Annual Conference of Karnataka Association of Plastic Reconstructive & Aesthetic Surgeons.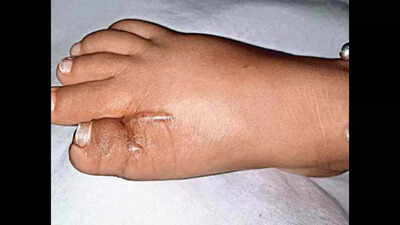 Bengaluru doctor re-attaches 1-year-old girl's toe severed in bike accident
Delivering a talk on industrial accident in one of the Biotechnlogy Industries.
I approached doctor for the treatment of my mother after the ampution at one of the leading hospitals was mismanaged in bangalore and they wanted further amputation. Dr Jitendran was the one who reassured to save the leg and his treatment did wonders for my mother and recovered . I have been visiting him for quite .......
Pradeep Sreesh
The doctor explained the clinical condition very well including the problems which can be faced later. Very responsive and attended to the complaints in an empathetic way with timely advice. Thank you Sir:)
bharath narasimha
Jitendran is really a wonderful doctor. And really his way of explanation with patients are really like friendly and take care of the patient like family member only. People who have met with an accident or amputated i suggest jitendran is the right doctor
Saisujith PlansDrive
I had a finger tip injury. I was treated by Dr jithendran. My finger is healing well on expected lines. I am Happy with treatment received. Recommended Hand surgeon and plastic surgeon
Anup Naik
Dr N jitendran is incredible. Not only has he taken great care for my treatment & health , But also he is lovely to speak with every appointment. Undoubtedly he is very gr8 surgeon ,initially i was hopeless of my condition as my Right hand thumb and index finger was crushed very badly in my thought it was irreparable but now here it is ,my thumb & index finger reshaped now looking gr8. Very impressed with ...........
Mayank singh
One of the best and most humble doctors out there, puts his patients first, always approachable for any doubts or queries, and really good at his work. For you are in double minds about consulting him, please go ahead without second thought.
Priyanka Jaideep
Dr Jithendran is one of the most talented and hardworking doctors I have come across. He is an absolute star who is very concerned about the patient , very much reachable for any queries and also very skilled at his job. I had undergone a breast reduction and lift and because of his nature, the whole process went very smoothly. He answered all my questions very patiently and even the post surgery pain was barely there (a pleasant surprise for me). It has been an absolute pleasure to have been treated by such a humble and talented doctor
Patient


Vijay Bhaskar
"My husband Mr. Vijaybhaskar had a H.T(11kb) power shock and fell from electrical pole more than 9 meters in sirugappa. Sevier injuries to left hand with multiple breakages(no pulse in hand) and burns to leg initially took him 4 hospitals. After coming to sparse hospital by the time it's almost 21hours. Dr. Jithendran sir responded immediately and made the surgery for hand(save the hand) and he is very supportive n having lot of experience in the field and saves my husband limb. Thanks u sir"
Vijay Bhaskar
Srinivas Kar
"I had fractured n ligament issue in my left hand ring finger. I went through the surgery by Dr Jithendra sir. He is very polite, humble and very professional. He is easily reachable even through his busy schedule. He is always ready to help the patients. Patients have get confidence due his great knowledge n skill well experience. Only one consultant is sufficient to make the patient confident."
Srinivas Kar
Nijesh(Sreelakshmi)
"Well experienced and behavior. While listening his explanation will improve our confidence. Overall good experience."
Nijesh(Sreelakshmi)
R.Lokesh
"It's nice to see good human being with the doctor n response we'll Like to be see all the doctors like him in all the hospitals"
R.Lokesh
Nagesh Gouda
"Superb talent, Good nature, well response, we felt happy……"
Nagesh Gouda
Patient
"I m happy with my treatment and his patients caring, friendliness with them and every day positive speeches, modern skills of treatment."
Patient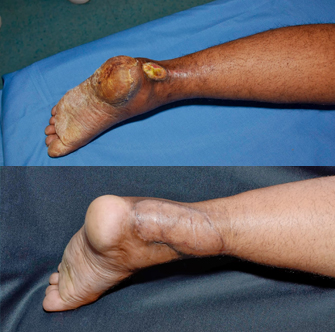 Infected Tendoachiles withTendon loss
A middle aged teacher had been referred to plastic surgery following infection of repair of tendoachilles tendon.
Osteoplastic Reconstruction of Thumb
A young adult had a traumatic amputation of his right thumb in a press machine. Areplantation of the thumb was done.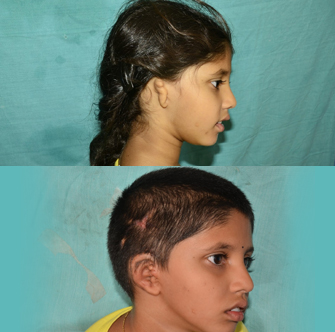 Microtia Reconstruction Successful Surgery
One 8 young female child presented with Microtia of the right ear. She was investigated and then prepared for ear
About: Dr. N. Jithendran has done his MBBS from Stanley Medical College, Chennai, Tamilnadu and MS in Ortho from G.S.V.M Medical College, Kanpur. He did M.Ch in Plastic Surgery from Safdarjung Hospital and VMMC, …. read More
SPARSH HOSPITAL – FOR ACCIDENTS 29/P2, The Health City, Hosur Road, Bommasandra Industrial Area, Bengaluru, Karnataka 560099