Forehead And Scalp Reconstruction
Indicated in certain traumas, osteoradionecrosis, bisphosphonate-induced osteonecrosis, and osteomyelitis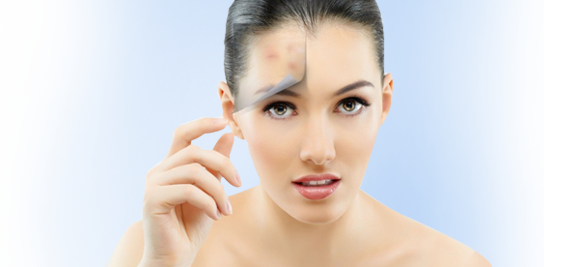 What is forehead and scalp reconstruction?
Forehead reconstruction
Comprising one third of the face, the forehead is unmistakably a large, prominent area that is frequently subjected to the ravages of trauma and cutaneous neoplasms. Forehead reconstruction involves not only management of underlying fractures, skull defects, but also soft tissue defects over the forehead. Forehead reconstruction is therefore important to maintain the aesthetics of the face.
Scalp reconstruction is a surgical procedure for people with scalp defects. Scalp defects may be partial or full thickness and can be congenital or acquired. Because not all layers of the scalp are elastic and the scalp has a convex shape, the use of primary closure is limited.
Main reasons for scalp reconstruction are divided into two groups: congenital or acquired.
Congenital defects may include aplasia cutis congenita, congenital nevus, congenital vascular malformations and congenital tumors.
Acquired defects can be caused by burns, blunt, penetrating, or avulsion injuries, tumor invasion, infection, oncologic resection, radiation, or wound-healing difficulties.[1] Alopecia can be an aesthetic motivation for hair bearing scalp reconstruction.
What are the types of the surgeries?
Bony reconstruction
Skull defects should be closed in order to protect the brain.
The occipital and temporal regions bear the most pressure while sleeping and therefore need to be reconstructed.
Frontal bone defects cause a contour defect, therefore, aesthetic considerations are often taken into account to reconstruct this area
Midsagittal defects are of lower importance, as they allow only penetrating trauma. When the reconstruction cannot be performed immediately, wearing a helmet is advised.
Skin reconstruction
Types of scalp and forehead reconstruction surgeries are:
Local Reconstruction:
This procedure is followed when the defect does not exceed more than 3 cm diameter.
Regional Reconstruction:
This type of surgery is used when the local reconstruction is not possible due to lack of tissue. The pedicled flaps are used as the trapezius or supraclavicular flap or tissue expansions of the nearby tissue.
Skin Graft:
Skin grafts are used when the skin is missing, and the underlying galea, muscle or connective tissues are intact.
Free Flap:
This type is one of the best solutions for the reconstruction of large defects which cannot be closed by local reconstruction surgery. It is used to repair unfavorable wound conditions like exposed sinuses, dura, or brain tissue, severe infection, CSF leakage; or radiation damage.
How should I prepare for the surgery?
You should clarify your doubts regarding the surgery. You should discuss your expectations and have a clear communication with your surgeon.
Before the reconstructive surgery, you need to
Quit smoking and alcohol
Avoid chewing nicotine gums
Stop taking anticoagulant medications
Administer the medication as suggested by your surgeon
What is the aftercare of the surgery?
Avoid aspirin and its products.
Follow post operative instructions
Apply sunscreen lotion which has sun protection factor 30.
Regular follow up with your sugeon